Summer 2019 News: We are pleased to announce our new agreement with Aurel Wireless to supply and support their full range of wireless systems and hybrid devices. The two companies share a passion for providing electronics solutions to their customers worldwide. Read more....
RF Wireless Modules
Aurel has more than fifty years of expertise in the design, industrialisation, production of wireless radio solutions.
A full line of standard on free-license frequencies in 433 MHz, 868 MHz and 2.4 compliant with the European Normative and FCC regulations (for YS market) is available.
Security alarm system

Tubular motor control

Cooking hoods

Heating system control

Gate/garage opener

Automatic driver recognition system

Street lighting

Tarpaulin systems

Link to wireless catalogue
Thick film hybrid circuits on Alumina

Thick film hybrid circuits on Aluminium Nitrate

Thick film on Aluminium (THIFAL)

SMD manufacturing service

Insulated metal substrate circuits (IMS)

Chip & Wire circuits

Power resistors

Braking resistors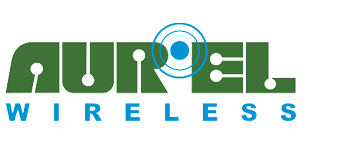 RF Wireless Modules
Electronic manufacturing service
Aurel SPA offers high quality EMS services. Thick film, SMD, IMS, THIFAL for the purpose of better reliability and production efficiency. AUREL Microelectronic develops and manufactures proprietary and custom electronic circuits.
A dedicated team of design & assistance, develop of prototypes, automatic assembly of SMD components, printed circuit boards, purchase of components, automatic optical inspection (AOI), X-Ray inspection, functional tests.